Take control of your branding
The Ackroo eGift Webpage Manager
This course will teach you how to use the eGift card webpage management tool to design and update your custom-branded eGift card website.
Style a webpage that will impress your gift card purchasers
The eGift Webpage designer will empower you to fully customize your webpage with your brand colours, links, and gift card images.

Throughout this course you will learn how to:
Customize your eGift card webpage
Constantly keep your webpage up to date
Add new eGift card designs to the carousel
Link the webpage back to your website

WELCOME ABOARD!
Begin your training with the Starter Pack.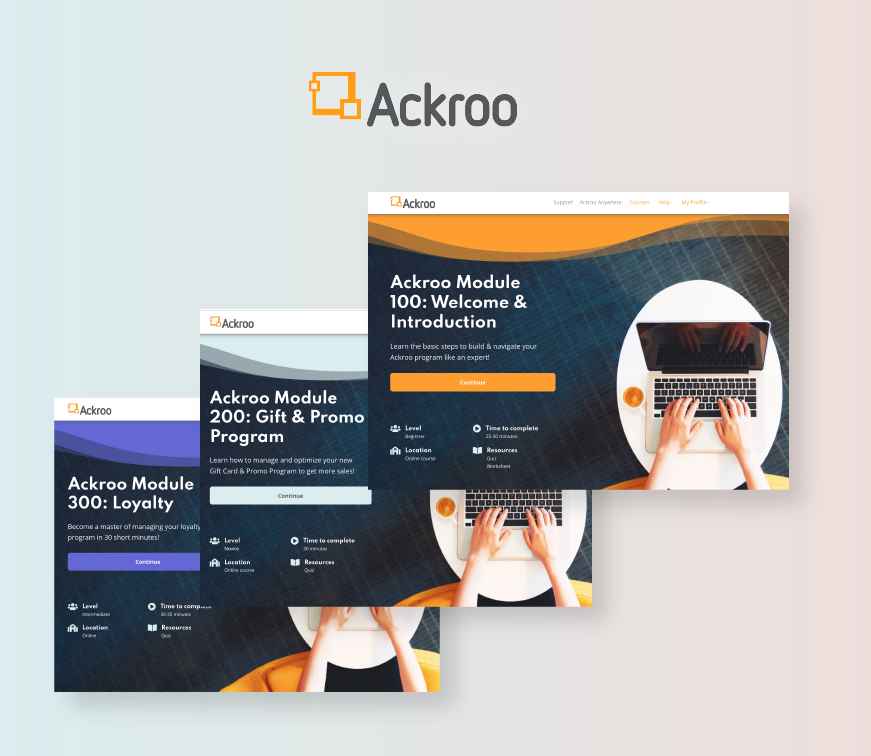 Created with