take charge of your email marketing
How To: The Ackroo Email Marketing Hub
This course will teach you how to use our built-in Email Marketing Hub tool to create, design and send promotional email messages to your customers.
What you are going to learn
Take your program communications to the next level
The Email Marketing Hub gives you all the tools to send emails to your customers and further capitalize on your Ackroo program.
Throughout this course you will:
Learn how to use the self-serve designer
Understand the different types of emails you can (and cannot) send to your customers
Get inspired to boost your Ackroo Program using email communications
Some best practices, tips & tricks
WELCOME ABOARD!
Begin your training with the Starter Pack.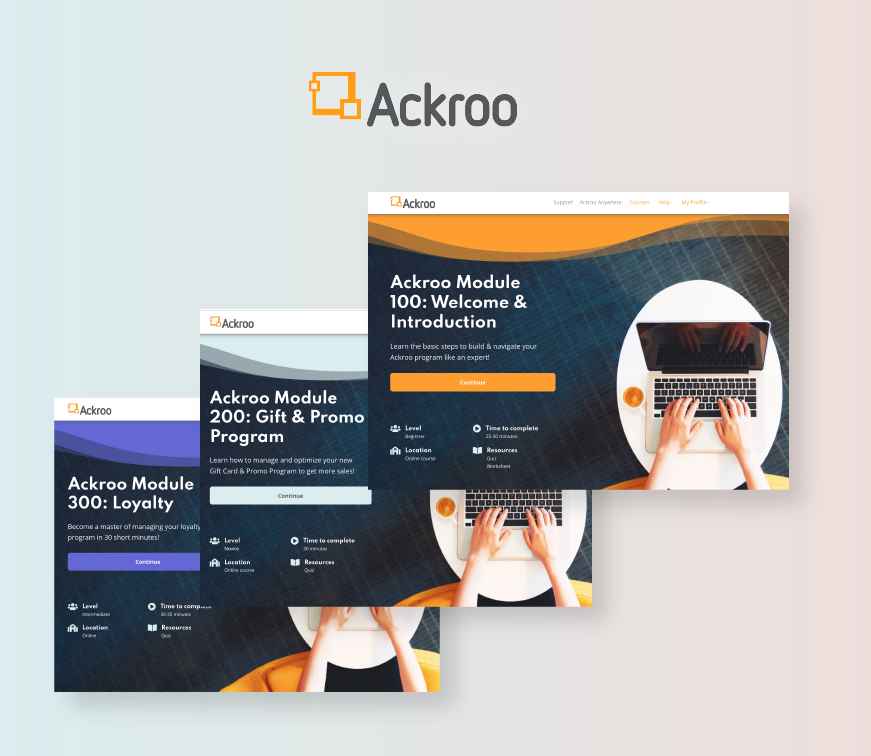 Created with